Off To The Races!
Greetings and welcome to the website for the Saund vs Cochran film! I look forward to sharing my process with you as we go through the many stages of making this exciting documentary!
I was recently awarded the ITVS Humanities Documentary Development Fellowship. Funded by the National Endowment for the Humanities, this fellowship supports 20 fellows for 12 months with an unrestricted stipend and with a dedicated advisor working in the humanities. This has been an incredible opportunity for me and allowed me to launch the early stages of production in June of 2022.
I have been producing independent documentaries and fiction films for the past 20 years. My career has progressed very organically by following the passions of many talented directors. Together we have made films that speak truth to power and shine a light on forgotten moments in our collective history.
Now, as I direct this film, I invite you to come along on the journey with me. We have a lot to do. No one has yet focused their attention on the dramatic twists and turns of this campaign the way we are going to. In order to uncover these noteworthy details, we will spend countless hours in libraries and archives around the world. I promise you it will be time well spent.
It was about three years ago that I first read about Dalip Singh Saund's groundbreaking Congressional campaign. Prior to that, his name was only an entry in the history books for me: "first Indian American Congressman."
My parents immigrated to the U.S. in the early 1970s from New Delhi, India. Both sides of my family are originally from Lahore, now in Pakistan and all of my grandparents' families migrated to India during the 1947 Partition of British India. I grew up in Virginia always wanting to know more about our past in India. In college and in graduate school, I focused on South Asian studies and I wrote about civil disobedience as a tactic against colonial rule in India. I honestly never thought too much about Indian Americans who have been in this country since the turn of the century. The stories of these scholars, farmers, entrepreneurs, and laborers were certainly not in my school curriculum let alone in our collective landscape. When I learned of an Indian-born Congressman from 1956, it had a profound effect on my sense of belonging in this country.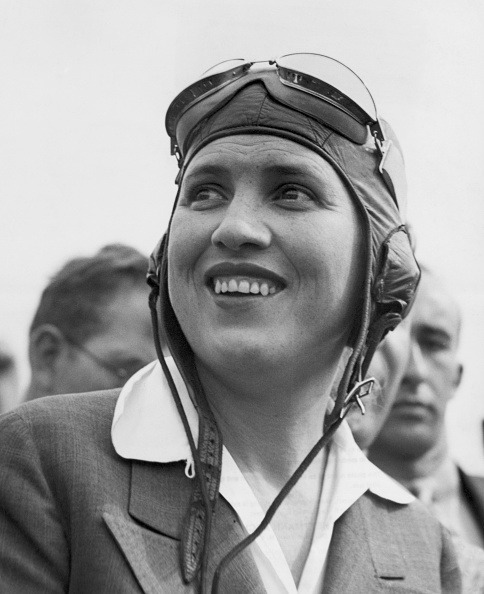 And yet, the more I read about Saund, the more I found myself reading about his political opponent Jackie Cochran Odlum. It was shocking to me that I'd never learned about this incredibly accomplished woman; a daredevil aviator who brought women into the war effort during WWII. We all know Amelia Earhart, but how many of you have heard of Jackie Cochran?
And so, I begin this project with a deep interest in both individuals to be featured in this film: Dalip Singh Saund and Jackie Cochran Odlum.